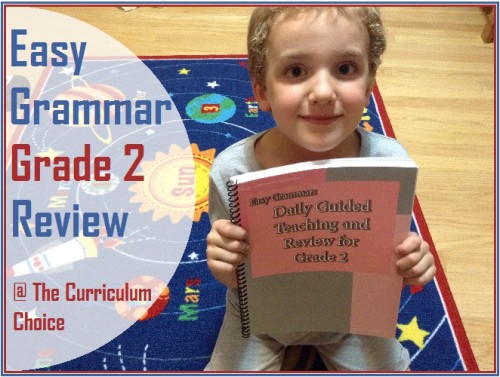 This post contains affiliate links to curriculum that I love!
Last year I wrote a review of
Primary Language Lessons
. I love its gentle, Charlotte Mason type approach to language arts, but the one thing that it doesn't have is lots of practice for the different topics that are introduced. Most of the time when I want something a little different than what I have, I create my own. Sure, I could write lots of practice sentences, and in fact I was copying sentences from his McGuffey Reader for him to edit, but sometimes the effort is just more that I'm willing to make. Then I stumbled upon another blogger talking about
Easy Grammar.
I looked at the website and realized that it was exactly what I needed!