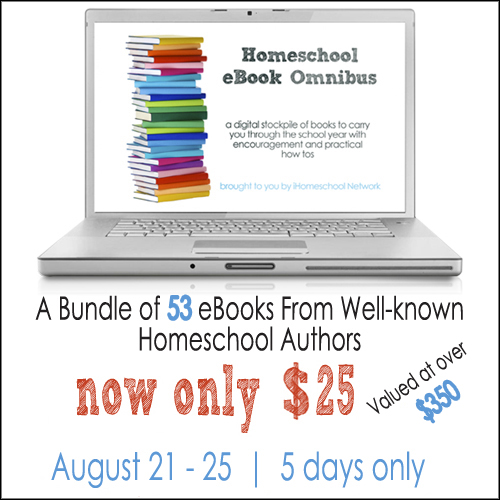 Have you heard??? iHomeschool Network has come together to offer you a fantastic bundle of homeschool related eBooks. You'll have to wait a few more days to know exactly which eBooks from which authors will be included, but I can promise you that it is a fantastic collection!
If you were to buy each of the eBooks individually it would be hundreds of dollars, but to get you ready for this new school year, we wanted to offer you all of our best material for only $25. So even if there are only a few titles that you are interested in (though I'll bet you will see many that you'd like to read!), it would be worth your money!
So keep your eye out on Tuesday the 21st for this incredible deal! You'll be able to buy it right here at Living and Learning at Home!