Be upright in your whole life; be content in all its changes; so shall you make your profit out of all occurrences; so shall everything that happens to you be the source of praise. ~Pharaoh Akhenaton
This quote is so full of rich thoughts to dwell on. It makes me think of a few Bible verses...
For the grace of God has appeared, bringing salvation for all people, training us to renounce ungodliness and worldly passions, and to live self-controlled, UPRIGHT, and godly lives in the present age... Titus 2:11-12
For I have learned to whatever situation I am to be CONTENT. Philippians 4:11b
REJOICE ALWAYS, pray without ceasing, GIVE THANKS IN ALL CIRCUMSTANCES; for this is the will of God in Christ Jesus for you. 1 Thessalonians 5:16-18
I don't know where Pharaoh Akhenaton got all of his wisdom from, but the truth in this quote is so profound. Learning to be content is something that we all need to work on continually. Being able to give praise (to God) in everything that happens is difficult at times, but so necessary! Being upright in my whole life is a monumental task, but once again worth striving for.
I want to share with you a copywork page for this quote. Use it with your teenagers to give them some great food for thought! It will be available for you to download for FREE THIS WEEK ONLY.
If you like it and would like more, I have a whole copywork pack of quotes, like this one, from Pharaoh Akhenaton for just $1.00 at
Classical Copywork
.
Learn more or purchase the entire Wise Words from Pharaoh Akhenaton copywork pack from
Classical Copywork
for just $1.00. This pack contains 15 quotes, each having a print and cursive option. Five of the quotes have the option of a colorful graphic or a black and white one. This totals 42 pages of copywork.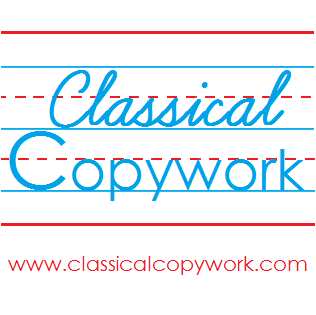 Don't miss any of the posts from this series!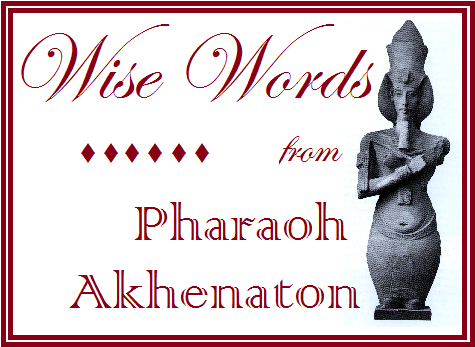 Would you like to be inspired by other great quotes? Over 20 bloggers at the iHomeschool Network are sharing quotes on a variety of subjects over the next few weeks.