If you are industrious to produce wealth, be generous in the disposal of it. Man never is so happy as when he gives happiness unto another. ~Pharaoh Akhenaton
This is another amazingly wise quote from Pharaoh Akhenaton and once again, it makes me think of God's wisdom in the Bible...
The wicked borrows but does not pay back, but the RIGHTEOUS is GENEROUS and GIVES. Psalm 37:21
It is well with the man who deals GENEROUSLY and lends; who conducts his affairs with justice. Psalm 112:5
Whoever despises his neighbor is a sinner, but BLESSED is he who is GENEROUS to the poor. Proverbs 14:21
Whoever oppresses a poor man insults his Maker, but he who is GENEROUS to the needy HONORS HIM. Proverbs 14:31
Having gifts that differ according to the grace given to us, let us use them...THE ONE WHO CONTRIBUTES, IN GENEROSITY... Romans 12:6-8
We want you to know, brothers, about the grace of God that has been given among the churches of Macedonia, for in a severe test of affliction, their abundance of joy and their extreme poverty have overflowed in a in a WEALTH OF GENEROSITY on their part. For they gave according to their means, as I can testify, and BEYOND THEIR MEANS, of their own accord. 2 Corinthians 8:1-3
You will be enriched in every way to be GENEROUS in every way, which through us will produce THANKSGIVING to GOD. 2 Corinthians 9:11
As for the RICH in this present age, charge them not to be haughty, not to set their hopes on the uncertainty of riches, but on God, who richly provides us with everything to enjoy. They are to do good, to be rich in good works, to be GENEROUS and READY to SHARE. 1 Timothy 6:17-18
WOW! The Bible has so much to say about being generous! Pharaoh Akhenaton had it right, the generous man is BLESSED (Prov. 14:21). What he probably didn't understand is that being generous honors God (Prov. 14:31), produces thanksgiving to God (2 Cor. 9:11), and is a characteristic of a righteous man (Psalm 37:21).
It is so easy to hold on to money when we have it, but we would do well to remember these scriptures and bless others with it! Man will be helped, God will be honored, and we will be blessed!
Like last week, I want to share with you a copywork page for this quote. Use it with your teenagers to give them some great food for thought. It will be available for you to download for FREE THIS WEEK ONLY.
If you like it and would like more, I have a whole copywork pack of quotes, like this one, from Pharaoh Akhenaton for just $1.00 at
Classical Copywork
.
Learn more or purchase the entire Wise Words from Pharaoh Akhenaton copywork pack from
Classical Copywork
for just $1.00. This pack contains 15 quotes, each having a print and cursive option. Five of the quotes have the option of a colorful graphic or a black and white one. This totals 42 pages of copywork.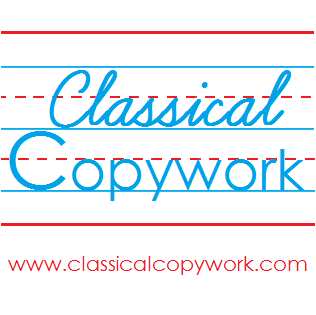 Don't miss any of the posts from this series!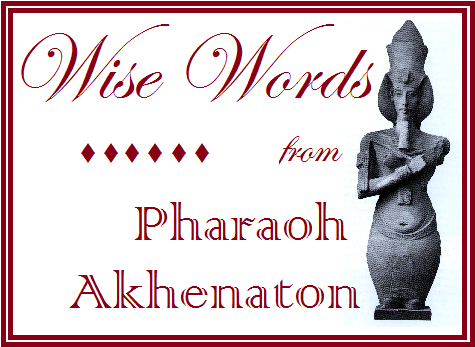 Would you like to be inspired by other great quotes? Over 20 bloggers at the iHomeschool Network are sharing quotes on a variety of subjects over the next few weeks.