Have you checked out
Vintage Homemade Soaps
? They are my sponsor this month and I wanted to share with you a little bit about them. From their website...
At Vintage Handmade Soaps we strive to make quality soaps using natural oils consisting of Castor, Coconut, Olive, Palm, Sunflower, and Shea Butter; as well as Silk Milk for added moisturizing effects. We scent our soaps with both natural essential oils and fragrance oils.
Our soaps are made in the comfort of our home, mixed by hand, poured into molds, hand cut, and cured for at least four weeks before we test each batch to ensure satisfaction guaranteed.
Homemade soap is so fantastic because it has all of the moisturizing properties in it that commercial soaps extract because they are too valuable! So in essence, you are paying for soap and lotion in one. The family at
Vintage Homemade Soaps
found this out with their son who had dry, itchy skin, but not with homemade soap! That is why she is dedicated to making great soap...for her family and yours!
If you're feeling in the mood for
love
, check out their
Valentine's Collection
. My favorite are these adorable
Passionfruit Rose Hearts
.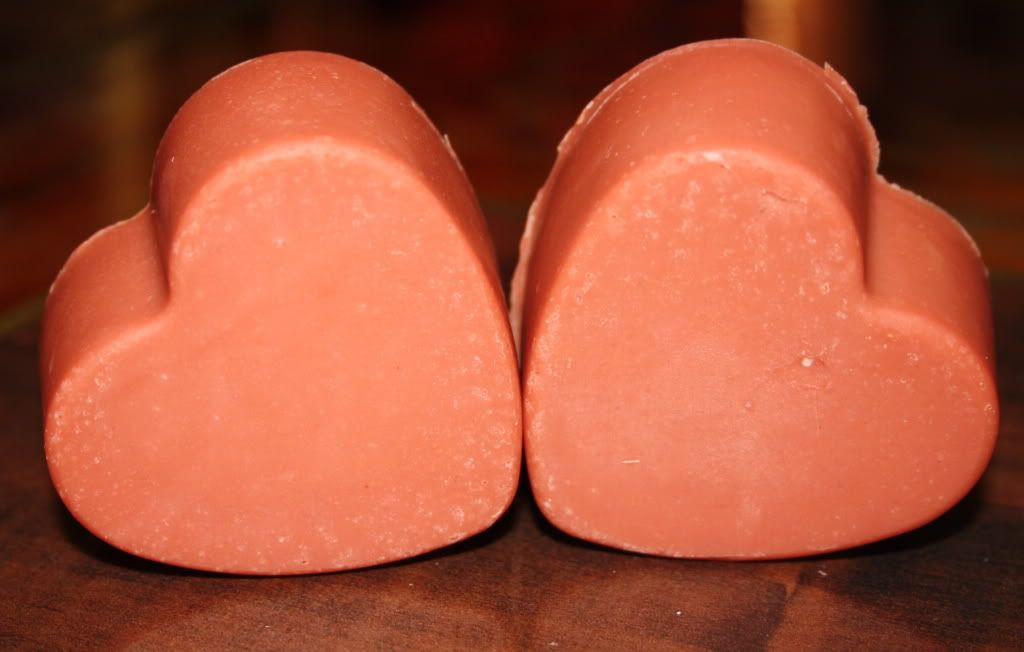 As an extra bonus, if you become a
Vintage Homemade Soaps
facebook fan, you can receive a coupon code off your purchase!
So head on over to
Vintage Homemade Soaps
and check out the Valentine's Collection and all the other beautiful soaps they have to offer!
Happy Cleansing!