When virtue and modesty enlighten her charms, the luster of a beautiful woman is brighter than the stars of heaven, and the influence of her power it is in vain to resist. ~Pharaoh Akhenaton
With the definition of 'beautiful' turned up on it's head these days, a quote like this is refreshing. This world values appearance so strongly, but laughs at virtue and modesty. It is really sad. The Bible tells us otherwise...
...Women should adorn themselves in RESPECTABLE apparel, with MODESTY and self-control... 1 Timothy 2:9
Do not let your adorning be external---the braiding of hair and the putting on of jewlery, or the clothing you wear---but let your adorning be the hidden person of the heart with the IMPERISHABLE BEAUTY of a GENTLE and QUIET spirit, which in God's sight is very PRECIOUS. 1 Peter 3:3-4
It is hard to have a true view of beauty when we are bombarded by contrary messages everywhere we turn. Modesty in dress and of the heart are beautiful things. Being upright and respectable is beautiful. The world may not tell you this, but God's Word does. It is good for me to reflect on this. I suspect it is good for you to be reminded too, dear sister.
Like last week, I want to share with you a copywork page for this quote. Use it with your teenagers (both your girls AND your boys!) to give them some great food for thought. It will be available for you to download for FREE THIS WEEK ONLY.
If you like it and would like more, I have a whole copywork pack of quotes, like this one, from Pharaoh Akhenaton for just $1.00 at
Classical Copywork
.
Learn more or purchase the entire Wise Words from Pharaoh Akhenaton copywork pack from
Classical Copywork
for just $1.00. This pack contains 15 quotes, each having a print and cursive option. Five of the quotes have the option of a colorful graphic or a black and white one. This totals 42 pages of copywork.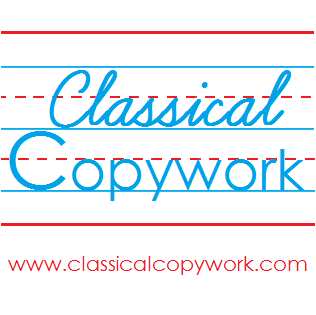 Don't miss any of the posts from this series!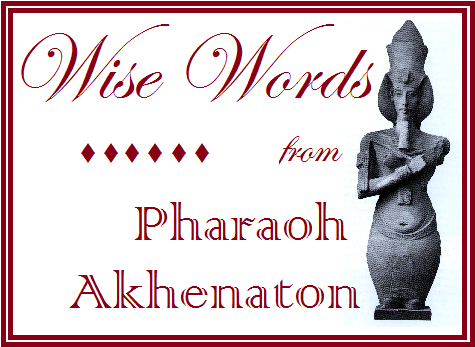 Would you like to be inspired by other great quotes? Over 20 bloggers at the iHomeschool Network are sharing quotes on a variety of subjects over the next few weeks.