To be satisfied with a little, is the greatest wisdom; and he that increases his riches, increases his care; but a contented mind is a hidden treasure, and trouble finds it not. ~Pharaoh Akhenaton
This is so true, and so rich in wisdom. The Bible also talks about being content...
For the sake of Christ, then, I am CONTENT with weaknesses, and calamities. For when I am WEAK, then I am STRONG. 2 Corinthians 12:10
I have learned in whatever situation I am to be CONTENT. Philippians 4:11
Godliness with contentment is great GAIN, for we brought nothing into the world, and we cannot take anything out of the world. But if we have food and clothing, with these we will be CONTENT. But those who desire to be RICH fall into temptation, into a snare, into many senseless and harmful desires that plunge people into RUIN and DESTRUCTION. 1 Timothy 6:6-9
Keep your life free from the LOVE of MONEY, and be CONTENT with what you have. Hebrews 13:5
When we can be content with nothing more than the sand running through our fingers, life is truly sweet. Constantly thinking that you have to "Keep up with the Jones'" is tiring, and honestly only breeds unhappiness. 1 Timothy 6:6-9 goes so far as to say that the desire to be rich can lead you to ruin and destruction! That is serious!
Please, friends, be content where you are and with what you have. Thank God for where he has put you and for the things that you have. This contentment will lead you to a trouble-free, happy life.
Like last week, I want to share with you a copywork page for this quote. Use it with your teenagers to give them some great food for thought. It will be available for you to download for FREE THIS WEEK ONLY. If you like it and would like more, I have a whole copywork pack of quotes, like this one, from Pharaoh Akhenaton for just $1.00 at
Classical Copywork
.
Learn more or purchase the entire Wise Words from Pharaoh Akhenaton copywork pack from
Classical Copywork
for just $1.00. This pack contains 15 quotes, each having a print and cursive option. Five of the quotes have the option of a colorful graphic or a black and white one. This totals 42 pages of copywork.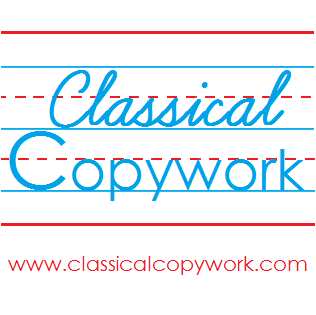 Don't miss any of the posts from this series!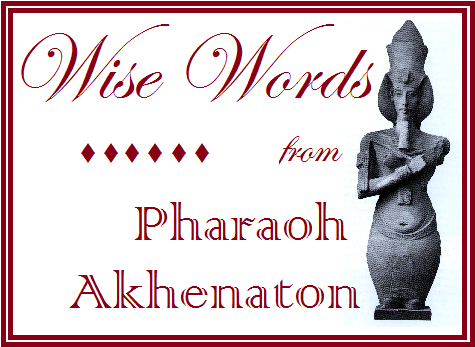 Would you like to be inspired by other great quotes? Over 20 bloggers at the iHomeschool Network are sharing quotes on a variety of subjects over the next few weeks.