The lips of the wise are as doors of a cabinet; No sooner are they opened, but treasures are poured out before thee.
I love the imagery of this quote. When I read this, I immediately think of grandparents. When elderly people are given the chance to speak, the treasures they can share are amazing. Of course, not every elderly person is going to speak forth treasures; they must first be wise. There also can be younger people who can posses this kind of wisdom. This quote reminds me of Bible verses that speak this same truth...
Out of the abundance of the heart the mouth speaks. Matthew 12:34
The lips of the wise spread knowledge; not so the hearts of fools. Proverbs 15:7
The wise lay up knowledge, but the mouth of a fool brings ruin near. Proverbs 10:14
I would love to say that I am wise. I would love to think that when I speak, treasures are poured out to all who listen. Sadly, I know that the words I speak are often far from treasures. These verses give me great encouragement to pursue wisdom and to be careful about the words I choose to use.
Do you have someone come to mind who spoke treasures into your life?
Like last week, I want to share with you a copywork page for this quote. Use it with your teenagers to give them some great food for thought. It will be available for you to download for FREE THIS WEEK ONLY. If you like it and would like more, I have a whole copywork pack of quotes, like this one, from Pharaoh Akhenaton for just $1.00 at
Classical Copywork
.
Learn more or purchase the entire Wise Words from Pharaoh Akhenaton copywork pack from
Classical Copywork
for just $1.00. This pack contains 15 quotes, each having a print and cursive option. Five of the quotes have the option of a colorful graphic or a black and white one. This totals 42 pages of copywork.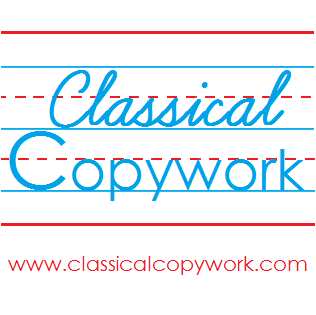 Don't miss any of the posts from this series!
Would you like to be inspired by other great quotes? Over 20 bloggers at the iHomeschool Network have shared quotes on a variety of subjects these past few weeks.